SOPROTEX-N and H Textured Soy Protein, Minced And Chunks
Packing: SOPROTEX is packed in valve type paper bags, with different net weight. Each individual package is labelled with the data for quality and quantity identification of product.
Storing: Keep in cool and dry places, protected from the outside influences. Shelf life: 24 months
PRODUCT APPLICATION
Meat Industry
Due to their properties, SOPROTEX products, particularly minced forms are successfully used in meat industry exclusively as meat extenders (partly meat replacement in formulation). They can be hydrated with water in the ratio of 1:3-3,5. For meat products, the optimum properties SOPROTEX products show in hydrated form and recommended hydration is 1:2 to 1:3. SOPROTEX products are used in production of semi-dry, boiled and cooked sausages,
in production of dry sausages, in all types of durable canned meat products, pates and in fresh comminuted meat products. The best way is to hydrate a larger amount of SOPROTEX-N with simultaneous short chopping, then place it into other vessel and add it together with meat to the batter. Most frequently, it is used at levels of 8-12% (hydrated form) depending on the type of meat product, even up to 25% in products made of comminuted meat. Granulations of up to 4 mm are used in minced meat products and granulations of up to 20 mm in ready-to-use dishes where comminuted meat is used. According to needs, hydrated chunks can be comminuted or minced to the desired particle size.
SOPROTEX-H is used in pork meat products or products where pork meat prevails (the product cross-section has a light rose colour). According to our recommendations, SOPROTEX-H can be used in production of all types of boiled sausages, canned comminuted meat products and for semi-dry sausages.
Catering Industry
SOPROTEX-N and H are used as nutritive additives in preparation of all types of hot and cold dishes where minced meat is used (granulation of up to 4mm) or where comminuted meat is used (granulation of up to 20 mm). First, SOPROTEX-N and H are soaked with water or bouillon (minimum twice of dry weight) for 15-20 minutes, drained off and used as meat extender (up to 30%). The organoleptic properties and the nutritive value of dishes prepared in this way are considerably enhanced, while energy value and cholesterol level are reduced, so that they are recommended in dietetic nutrition. The use of other foodstuf and spices of the formulation remains the same, as well as the way of preparation.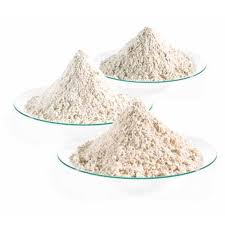 SOPROTEX-N and H are textured products with natural light yellow color (N) or colored (H-Ham). They are obtained by an up-to-date processing procedure from selected, dehulled soybeans with higher protein content. SOPROTEX-N and H are produced in different forms: chunks, minced and small minced. They are the unique source of protein, respectively essential amino acids and protective ingredients, minerals and vitamins, which are necessary for total metabolism. By an adequate heat treatment the antinutritive factors have been inactivated resulting in products with high nutritive and biological value. The products are characterized by structural integrity, which remains the same during hydration, cooking, sterilization and other similar procedures. SOPROTEX-N and H have high absorption and binding capacity of water, fat and meat juices.